Happy Holidays!!
Welcome to the new edition of CatOsterman.com!
I hope everyone had a great Thanksgiving holiday and is preparing for a loving Christmas (or other respective) holiday. This time of year is so great, as we celebrate what we're thankful for and the spirit of giving.
My Thanksgiving wasn't an overt celebration. My parents came up to our house, and my baby brother came into town. During the small 5 person meal, I kept having this thought in my head that no matter what we do in life, what we accomplish, how much we earn, it's the people in our life that truly make it amazing. People are your life's best asset.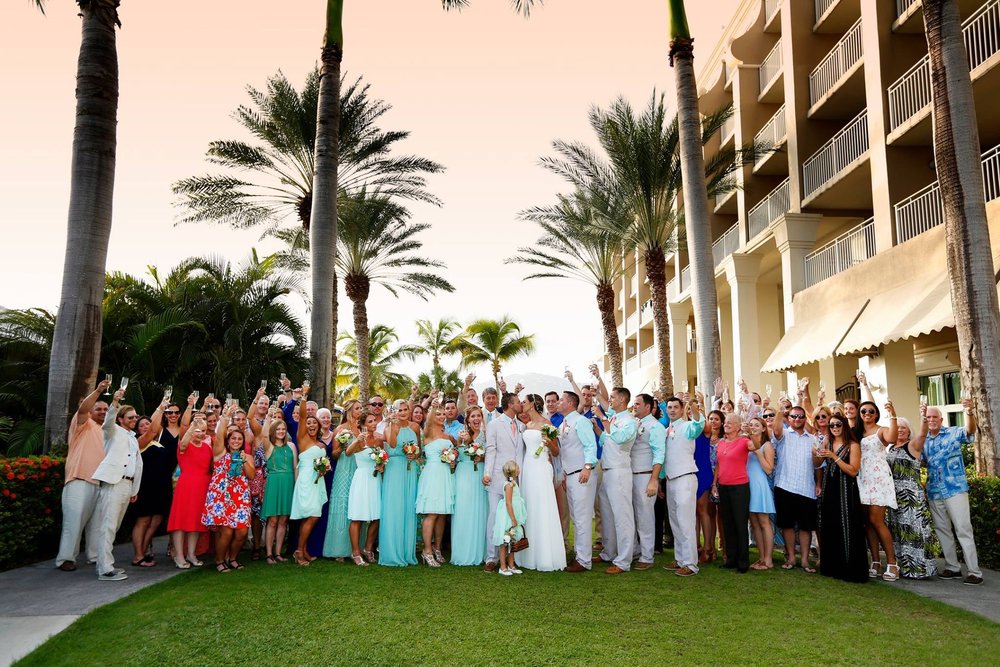 My wedding day with my amazing family!
I'm blessed with an amazing family. My parents have supported me every day or my journey, and let me make mistakes to learn. They've never stepped in to change my mind, unless it was going to be severely detrimental, and there hasn't been any of those situations…. yet. I have two amazing brothers, who ultimately probably sacrificed being better athletes, to follow their sister every where. I still remember the youngest telling his first grade class "oh yeah, well my sister's famous," not knowing any better. He was the most well traveled elementary student though, having gone all over the US and Greece before 5th grade. Both of them have been my number one fans. The love we share as siblings, it's amazing. I'd give my life for either of them. I have an amazing husband, who thankfully gave me a second chance. I was cold hearted and broke up with him 10 years prior to our reconnecting. He's my better half. He's taught me what love is, and I have loved like I never though possible. People, they are essential.
My circle of friends grows slowly. I'm not the easiest to let people in sometimes, but that's getting better with age. The few who know me the longest, have taught me patience, acceptance, unconditional love, and honestly. I look back sometimes and wonder how they put up with me, but at the same time, they remind me there are good attributes I possessed. I'm extremely loyal to those I cherish, and at Thanksgiving, as we celebrated and shared a few texts back and forth, I was reminded that my friendships are what fill my heart. People, they are what makes our world.
As an athlete, or a retired one, I am reminded that fans fall right in with the people who add to your life. It's awesome to hear stories of a game they attended. It's amazing how many will go out of their way to show appreciation for being able to throw a yellow ball. My Wonder Woman collection is almost solely fan gifts, and I appreciate every single piece! Recently, a letter from a fan left tears in my eyes, because no athlete begins their athletic career foreseeing any of these types of things unfolding. People are amazing. It's so unbelievable how giving people are. It's mind-blowing how loving strangers can be. Again, people make my life blessed.
I'm not saying I am perfect. I am far from it. However, upon writing this blog in my head first, I have tried to be the type of person that I am lucky to have in my life. I want to give, to love, to appreciate, to be an asset to someone else in some form. We all should be. If we all realize people are the greatest gift, treat them as such, we would be much better off. A smile is contagious. A hello goes a long way.
Enjoy your Holidays!!
#8
PS. Speaking of people… thank you to Huy Nguyen, who has designed and maintained my website since the beginning! He came up with this new amazing design that I absolutely love! When life gives you good people, do your best to make them feel appreciated, and in return, they will stick around! I am thankful for all you do Huy, and appreciate all you've done and continue to do!